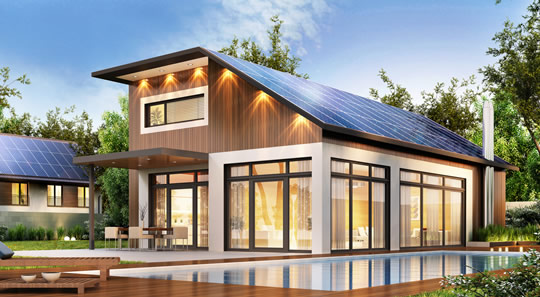 Harness the sun's power with the help our Vancouver WA solar panel contractor!
Solar power is quickly becoming a popular and feasible way to generate electricity for personal and commercial use. But sometimes getting these panels set up properly and connecting them to your electrical system can be difficult. That's where the electricians at Positive Energy Electrical Contractors LLC come in. We're a solar panel contractor in Vancouver WA that can make sure everything is set up and running properly for your new solar panels.
Fill out the form for your free estimate
Or give us a call at (360) 885-4479
What are some benefits of solar energy?
Solar panels are becoming a popular source of energy due to the many advantages they provide. Some of these include:
Solar not only provides a cost-effective solution to home and business energy usage, but it doesn't cost anything after the initial installation except for maintenance costs.
Having personal solar energy off the grid allows you to stay connected if there's a power outage that is affecting the public utility company.
Choosing solar panels means that you're watching out for the environment. After manufacturing the panels, there's no more impact to the ecosystem.
What about nighttime?
For a long time, one of the major barriers to solar power adoption was that there was no way to store it. This meant when you needed power without sunshine—such as at night—you were out of luck! But this problem has been addressed. Solar energy can be accessed at night with the help of a solar storage device such as a personal generator or other power storage unit.
Choose us as your solar contractor in Vancouver WA
The most common ways to tap into this energy source is to add panels to your property that collects the sun's rays. And our solar energy contractors in Vancouver WA can help make that happen. We're experienced and know what angle your solar panels should be at for maximum sunlight exposure. We'll also make sure that everything is functioning properly so you won't be met with any surprise outages! If you're considering solar power for your property, call or contact us first.